Business
---
Business Services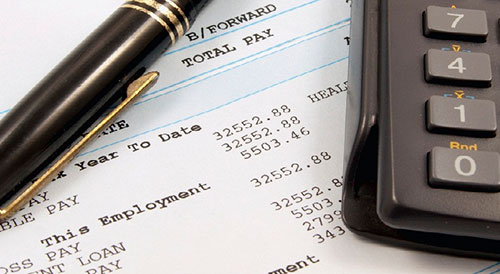 Our goal is to help your small or mid-sized business succeed, no matter what the economic climate. To this end we offer a wide range of consulting services to help you improve business operations, boost efficiency, and increase the bottom line. Whatever your needs, our experienced team of business consultants has the experience to help you grow and manage your business.
Bankruptcy
Bankruptcy is one of the most frightening words to hear when you are running a business. However, our firm will help you through the entire ordeal, while guiding you the maze of financial and tax implications that arise. We will also consult with you regarding the benefits of reorganization or the possible necessity of dissolution.
Business Succession Planning
Stop wondering if and how your business will continue without you there. As experts in business succession planning, our firm can suggest many courses of action to provide assurance that your business will enjoy a smooth continuance and that your heirs and business associates will be well protected.
Business Valuations
Our firm provides cost-effective business valuation services, quickly and efficiently.
Buying And Selling A Business
Our firm advises prospective business purchasers about local market conditions, industry trends, and the financial condition of an acquisition candidate. If you are selling a business, we can offer advice for obtaining the best possible sales price and contract payout terms.
Cash Flow And Budgeting Analysis
We can forecast and evaluate your company's financial condition, estimate financing requirements, and track cash-flow sources and uses. We can assist you with planning for capital acquisitions, including the tax consequences and benefits. Our cash flow analysis can be a very important planning tool for companies with seasonal ebbs and flows of sales.
Employment Benefit Plans
Our firm can help you establish comprehensive employee benefit plans and can review your existing plans for ERISA and tax compliance. We can help you weigh the complex benefits and costs posed by today's qualified and non-qualified pension and profit sharing plans, including 401(k), SEP, SEP IRA, Keogh, life insurance, and health insurance plans.
Financial Forecast And Projections
We provide complete financial and business forecasting services, including pro forma projections. We can also create customized "What If" planning scenarios to help management foresee and plan for unexpected business contingencies.
Incorporation And New Business Analysis
Our firm can assist in the analysis and creation of new business entities. We will advise you on the advantages and disadvantages of the different types of entities you can choose. Our firm can assist in market evaluations for new businesses, as well as provide business valuations for the purchase of an existing business.
Management Consulting
Our firm offers complete management advisory services, including systems implementation and management, cost controls, employee benefit plan restructuring, and much more.
Mergers And Acquisitions
Our firm has experienced Mergers and Acquisitions counselors that can help you perform all requisite financial analysis and due diligence. We will help guide you through alternative financing, financial disclosure, non-compete agreements and a myriad of other M & A considerations.